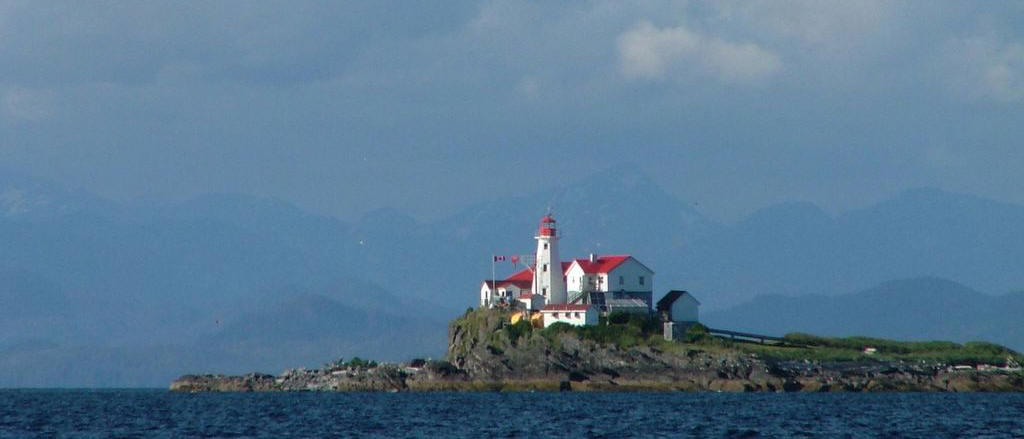 What got us started?
It's hard to say. We both love the water. Both of us sailed separately in our younger days. And I owned a small sailboat with my sister when John and I met. Back then, though, John and I only tried sailing together once, and it wasn't a success.
John says the boat idea began when we went to Costa Rica for our anniversary. In order to get to one resort, we had to take a boat down a river, across the bar, and along the coast before doing a surf landing at our destination. John says I didn't stop smiling the whole way there — or back or out to the island were we went snorkeling.
For me the idea started when we took the ferry to Oakland to see "art cars" and found a boat show. A really big boat show featuring motor yachts that cost almost as much as we had paid for our house in the city. I really liked the Nordic Tugs then, and I still do. But John thought fuel would be too expensive and suggested sailing instead.
I wasn't sure John understood how much work was involved in sailing, so I bought him a full series of sailing lessons for Christmas. He loved it. Soon we were renting boats from the sailing club where he'd taken lessons.
Next, we signed up for a time-share on an older 30-foot Catalina. It was a great way for our friends and us to hone our skills. We could use the boat almost any time we wanted, but we didn't have to maintain it, and we got to park at the South Beach Harbor in the city. The cost was extremely reasonable, and we recommend that anyone who is considering a boat try a time-share first. After about a year we decided we were ready to buy our own boat.
Resolution is a 1983, 30-foot, S2 9.2 center cockpit sloop. We sailed her hard and often in the bay for three years. Adventures on Resolution included a Labor Day trip to Half Moon Bay, a week vacation exploring the bay and delta, and a record-setting kayak trip to the Farallones (we were the escort boat, not paddling a kayak). We also sailed on bareboat charters in some exotic places: the San Juan Islands in Washington, the Florida Keys, the Ijsselmeer in the Netherlands, and the British Virgin Islands.
Whenever either of us came home frustrated by work, John would suggest that we just sail away and forget about it. Although the situation at work worsened for me, I wasn't ready to forget about it. Before I did that, I thought I'd change jobs instead. When I didn't get a job that I thought was a perfect fit, I asked John to come up with an escape plan.
Project manager that John was, he came up with a plan with three variations: one year, three year, and five year. The years were how long we'd have to work before we could take off, and the biggest variable was whether we would sell the house or keep it. I wasn't ready to part with real estate that we'd never be able to afford again, so I chose the three-year plan. In the meantime, we would look for an offshore boat and learn about offshore cruising. That was in the fall of 2004.
We found our offshore boat, Solstice, less than a year later. There were signs that the real estate bubble would pop, and the company we worked for was sold. So just a year after I agreed to the three-year plan, we moved aboard Solstice and listed the house. Seven months later, we sailed under the Golden Gate Bridge and headed north.