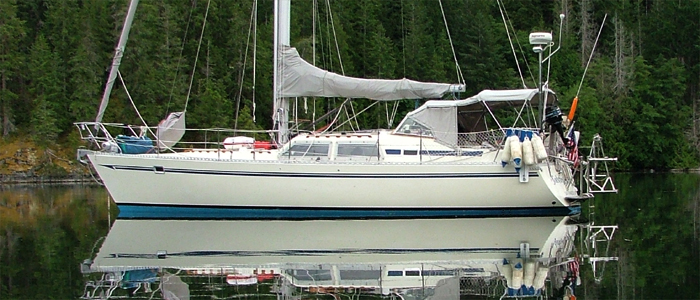 Welcome to our voyage aboard Solstice!
This website records the highlights of our incredible adventure in words and photos for our friends and for our future reference.
Where did we go? Click here to follow our track. You'll only see where we went after we got our position reporting straightened out in California. Before that we sailed from Seattle to San Francisco and then up to Alaska before heading south again. For more about our early adventures, see the delivery and the Alaska trip.
The voyage of Solstice started in the summer of 2005 and ended in 2011 after almost six years. As great as the experience was, we won't be cruising on our own keel again. Solstice got a new owner and a new name a few years after we returned to San Francisco. We hope she's enjoying offshore sailing again.
As for us, after 10 years in San Francisco, we moved to the Oregon coast in May 2021. We love watching the ocean from almost every window of our home ashore.
Click the John Forbes & Shirlee Smith link at the bottom of this page to go to our contact page.
Our weather