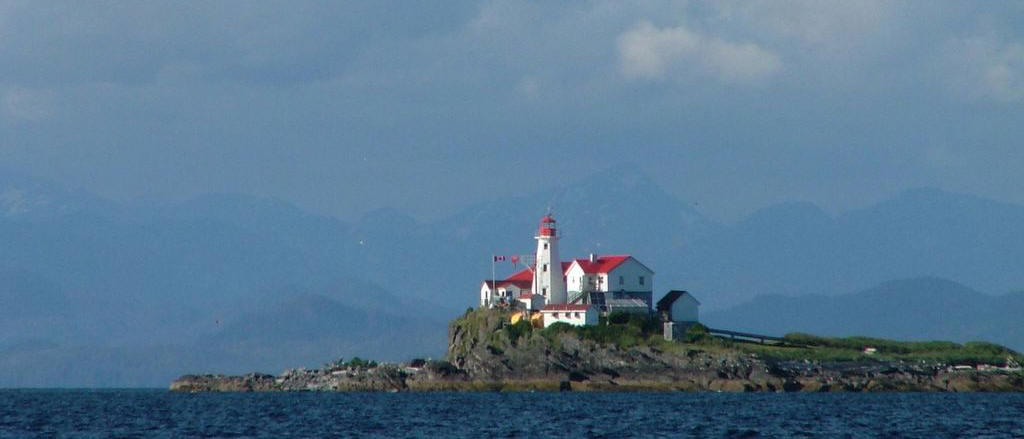 Frequently asked questions
A number of questions are pretty common when people find out what we're doing. Here are some of them.
Q: What made you decide to change course and go voyaging?

A: It's kind of a long story. See What got us started?.

Q: What's your itinerary?

A: There isn't a lot of it left. We're in the Caribbean now after re-crossing the Atlantic at the end of 2010. We plan to sail to Galveston, Texas, and put Solstice on a truck back to San Francisco Bay. In our travels we went as far north in the Pacific as Alaska, spent a summer exploring British Columbia, sailed south to Mexico and Central America, through the Panama Canal, back up to Florida and across the Atlantic, stopping in the Azores for a few weeks. We've sailed in the English Channel, North Sea, Baltic, and Mediterranean as far as the Adriatic and Ionian. You can find a little more detail on our cruising plan page. And be sure to check out the photos of where we've been.

Q: Have you been sailing a long time.

A: Not so much. John took sailing lessons in college. Shirlee and her sister used to own and sail a Coronado 15, and Shirlee also crewed on a 505 in her younger days. See What got us started? for our more recent experience. We figure our experience is about average for people who decide to go voyaging.

Q: How long are you going to keep voyaging?

A: The original plan was 10 years or until we don't enjoy it anymore. Now it's five years for now. When we retire, we may set out again, probably as part-timers.

Q: Are you going to sail around the world?

A: Probably not, but who knows? Certainly not this time. Circumnavigation was never the goal, but we wanted to visit lots of places and some of them are on the other side of the world. The prevailing winds encourage circumnavigation.

Q: What do you miss most about having a house?

A: John misses the wine cellar. Shirlee misses always-on broadband Internet access.

Q: What kind of a boat do you have?

A: Solstice is a sloop. Specifically, she's a 1983 Sceptre 41, hull number 12. We've named her Solstice (and the s/v stands for "sailing vessel"), but previous owners called her other names. Sceptre Marine is still building boats in Richmond, BC, and there's a link to their Web site on the Links page. See About the boat for more details and a few photos.

Q: Where do you live? Where's home?

A: Really, people do ask that, including lots of official people like insurance companies. We live on the boat, wherever she is at the time. Our official home port is San Francisco because that's where we started. Our permanent mailing address is a mail forwarding service in Florida called St. Brendan's Isle. (See our contact page for details.) We picked this service because it allows us to preview the mail we receive and discard junk mail instead of having it forwarded to us. Our extended families live in Oregon, so when we fly back to the States, Portland is generally where we go. We assume that Shirlee will go back to work in the San Francisco Bay area, and that will be our home again.

Q: How long have you been doing this?

A: We sold our house and moved aboard Solstice in October 2005. We began the voyage early on the morning of May 1, 2006, when we sailed under the Golden Gate Bridge and turned right.

Q: Are you really from the U.S.?

A: Yes. Of course, you already knew that, but many of the U.S. flags we saw in the Mediterranean were on boats belonging to, or sailed by, people not from the States. This is so true, in fact, that we started asking this question ourselves of other U.S.-flagged vessels. Now that we're in the Caribbean, this question has become less frequent. There are lots of North Americans here.