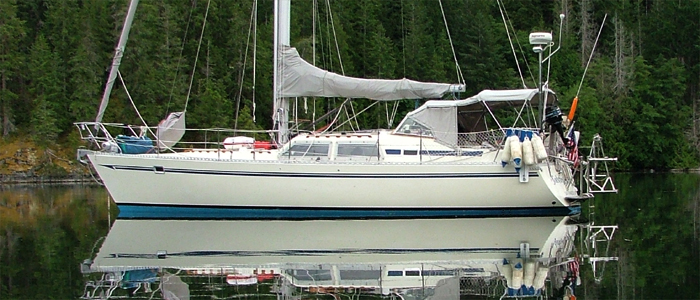 Recent Updates
Welcome to our voyage aboard Solstice!
This Web site records the highlights of our adventure in words and photos for our friends and for our future reference.
Current status
San Francisco, California
The five-year voyage of Solstice has come to an end, and we have returned to San Francisco. As great as the experience has been, we are enjoying life on land for now. Solstice has been getting some deferred maintenance so she'll be ready to go the next time.
Here's the weather:

Click the John Forbes & Shirlee Smith link at the bottom of this page to go to our contact page.
Yotreps (the site that used to show our location) does not keep our positions beyond 30 days, and we've been ashore longer than that. So we've changed the heading to "Where were we?" and that goes to ShipTrak. ShipTrak has our positions since we started reporting them in 2007.